In the last part of this series, we've learned that there are different types of nutrition information panels and what the differences are between a Big 4, Big 7 and a Big 8 panel. In addition, we've prepared one of our breads (our Mild Bread Mix) to be examined for a Big 8 analysis and sent it to the laboratory. Today we're going to take a closer look at the final lab report.
Only in German language: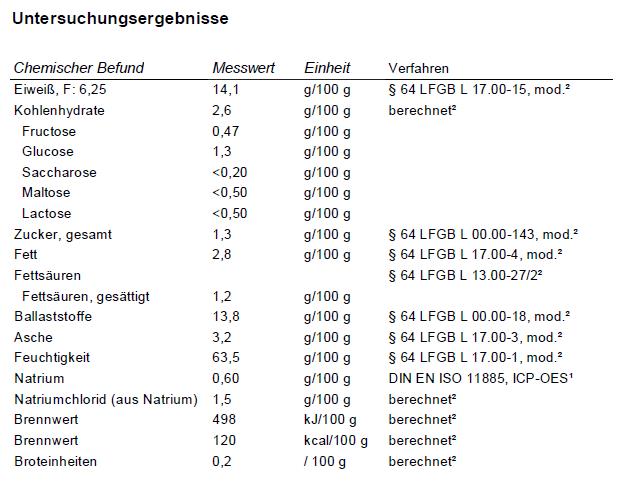 First of all, you have to understand how to decipher and correctly interprete the information given in this table and what this really means. In the far right hand column (table 1), the method is described by which the corresponding values are determined.
To analyze each single substance, separate analyses have to be carried out.
Different than you might imagine, there's not just one single machine or apparatus in a laboratory which can be fed with a sample, and what you'll get is a finished analysis report. The procedure is far more complicated. In order to get reliable measuring results, you have to separate the sample in several single components first so that these single components do not 'interfere' with each other during analysis resp. lead to false measuring results.
This is done e.g. by crushing the sample and dissolving it in a solvent. At this moment, our bread has long since been looking like bread – it looks more like broth.
Fat determination
You have most certainly seen how grease drops float on soup. That is because fat and water don't dissolve in each other. The same applies to many solvents – there are water-soluble and water-insoluble (fat-soluble) ones. To determine the fat content in our bread, the broth from chopped bread is 'extracted' using a water-insoluble solvent.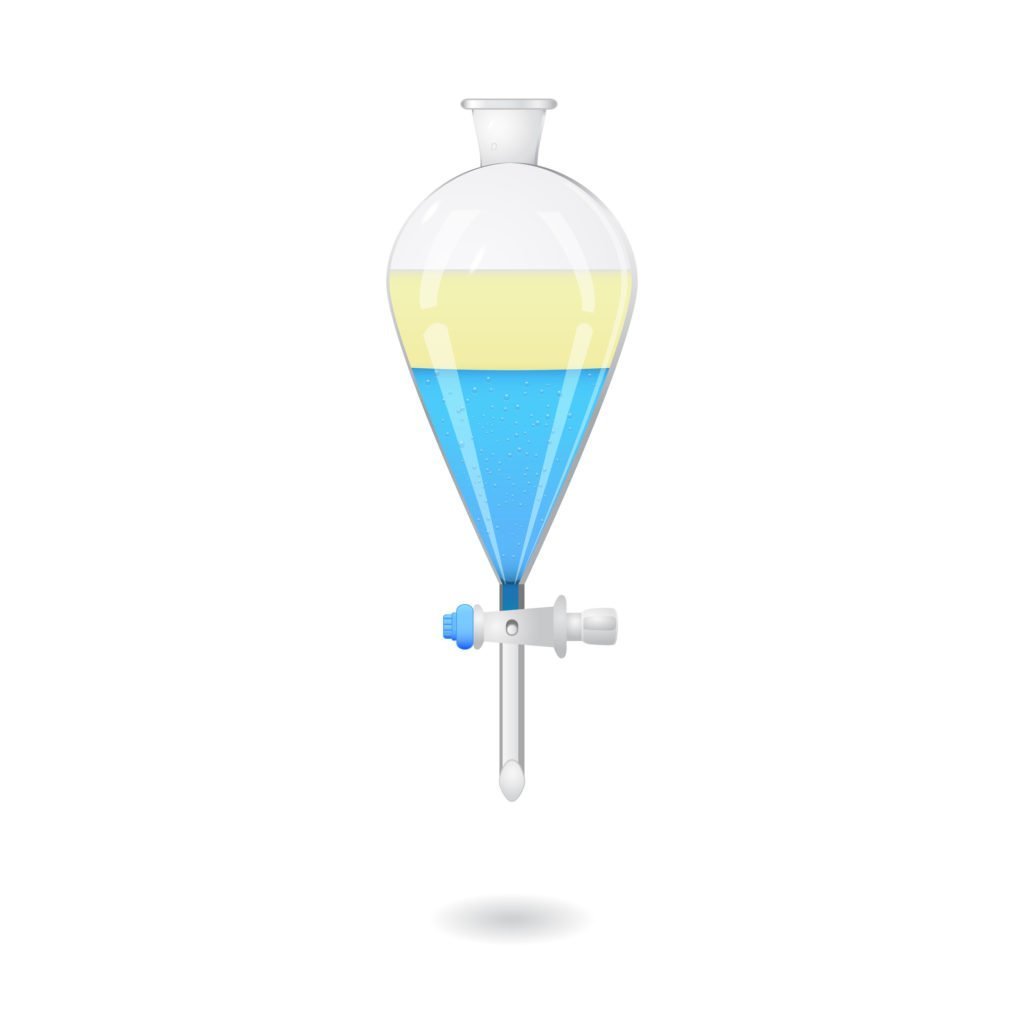 'To extract' means nothing but 'to take out from' –a two-phase system (consisting of a water-soluble and a water-insoluble solvent) is vigorously shaken to separate the water-insoluble components from the water-soluble ones so that they can accummulate in the respective phases (figure 1). Finally, the phases are separated, the solvent is removed by destillation and you'll get either a solid or oil.
The residue from the water-insoluble phase corresponds to the total fat contained in our sample. It is weighed and included in the total sample quantity.
Taking Our Mild Bread as an example, the analysis of exactly 100g bread finally showed a fat content of 2.8 g. This value can also be found in table 1. To the right of the value, you'll find the used and officially approved method (§ 64 LFGB L 17.00-4) we described above.
In food analysis, there's one particular method for each value to be determined. Certified food labs have to precisely respect the rules set out in this method.
This ensures that the analysis results are reproducible and will deliver consistent results even in different labs.
However, there are also measuring values in nutrition information panels that cannot be determined by a standard analysis method. A more detailed look at table 1 shows that some values state 'calculated' as analysis method (far right). Not so much a 'real' analysis then?
These values are calculated on the basis of the remaining measured values. Those comprise net carbs, sodium chloride and energy ('the calories').
But why do you just calculate these values and how accurate are they actually?